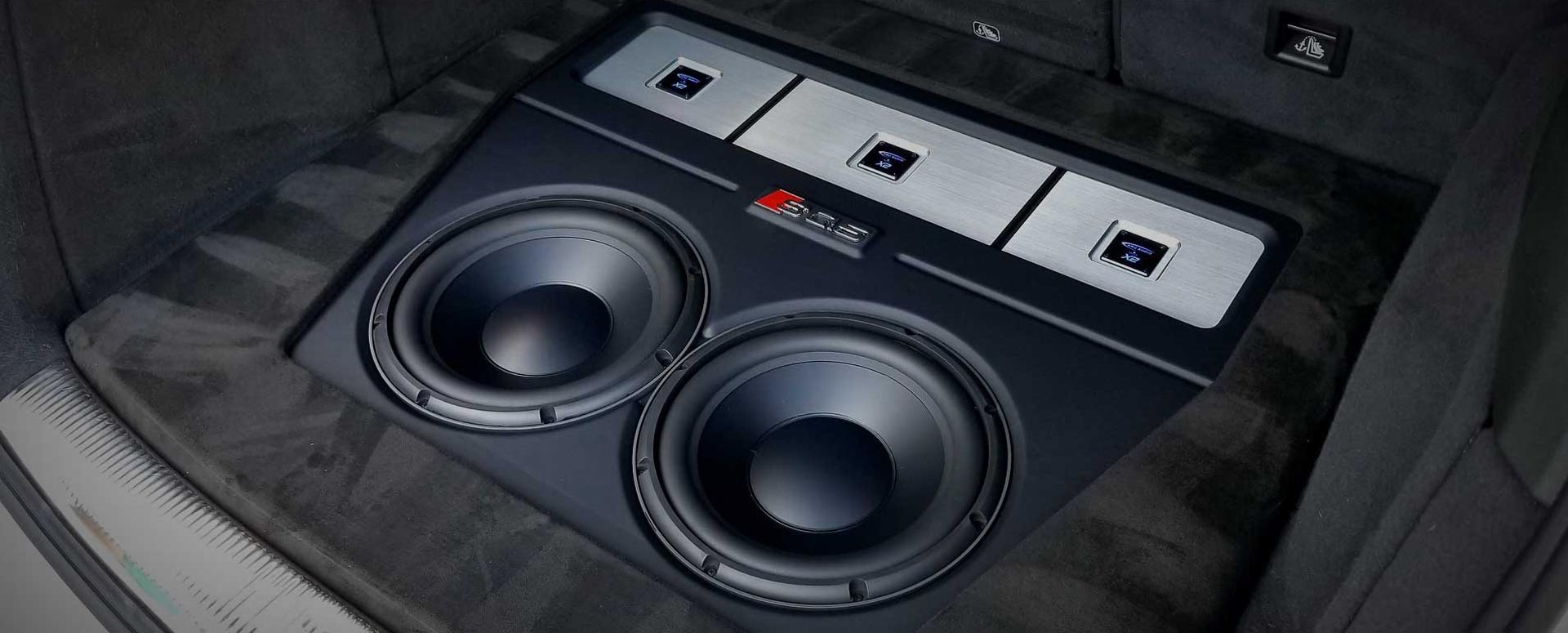 Listening to music while you drive can make transform a stressful commute in heavy traffic or a long-distance road trip into an enjoyable experience. The car audio upgrade experts at 1sixty8 Audio understand that your car becomes your cocoon during these times.
Source Unit and Technology Upgrades
If your car or truck didn't come with Bluetooth hands-free calling, support for digital audio playback or Apple CarPlay and Android Auto smartphone integration, then upgrading your factory radio might be a good investment. Our Sony and Kenwood multimedia receivers will play MP3, WMA, AAC, FLAC and WAV audio files from a USB memory stick. You can add SiriusXM satellite radio or play music from Pandora, Tidal, iHeartRadio or Spotify.
Car Audio Subwoofers Add Impact
Even the most premium of factory-installed audio systems cannot produce amazing bass. Extension down into the infrasonic region or spine-tingling output that will make you feel like the band is in the car with you adds emotion and realism.
Adding a subwoofer to your car doesn't mean you have to give up valuable storage space to get great sound. We have compact subwoofer solutions that will fit in a spare tire well, a storage compartment or under the back seat of a pickup truck.
Amplifier and Speaker Upgrades Deliver Great Sound
Does your factory stereo fall on its face just as it's getting loud enough? That's the amplifier running out of power. Our premium car audio amplifiers will ensure that your music is crystal clear, even at rock-concert levels.
To get the most from that new amplifier, a premium speaker upgrade will offer improved clarity, detail and accuracy. Increased power handling means that you can crank that volume to 11 and rock out to your favorite tunes.
Achieve Sonic Perfection with a DSP
The icing on the cake for great sound in your car is a digital signal processor. The crossover, equalization and signal delay features built into a DSP allow us to fine-tune the output of each speaker for amazing realism. Once dialed-in, listening to music in your vehicle is akin to sitting in the front row at a concert.
Visit Lehighton's Car Audio Experts
If the stereo in your car doesn't put a smile on your face, visit 1sixty8 Audio in Lehighton and talk to our Product Specialists. You can also reach us by phone at 888.888.8888 or by e-mail using our contact form.