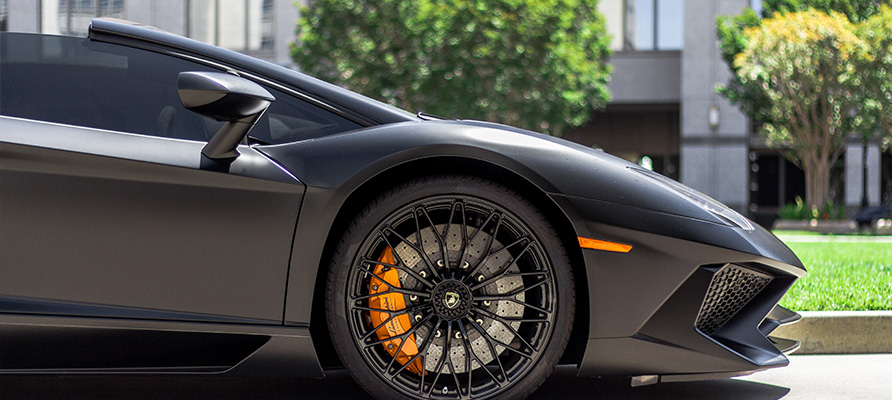 Automotive window tint is one of our specialties here at 1sixty8 Audio. Whether you are looking to enhance the appearance of your vehicle, protect yourself from the harmful effects of the sun's UV rays or help keep your vehicle cool on a hot summer day, our 3M window tint can help.
Choosing the Right Window Tint
The automotive enhancement experts at 1sixty8 Audio are here to help you choose the perfect window tint film for your application. When you come to our shop, we'll ask you about how long you intend to keep the vehicle and how much heat-rejection you're after. Our interactive heat-rejection demonstration will let you qualify the thermal performance of the films we offer so you can choose a solution that meets your expectations.
3M Color Stable Film
Our most popular film is 3M Color Stable. This nanocarbon film has a rich color that mimics factory-tinted glass. For trucks and SUVs where we need to tint the front windows, this is our most popular solution.
Color Stable blocks 99% of the ultraviolet energy from the sun to protect your skin. This same protection prevents the plastics, vinyl and leathers inside your vehicle from fading and cracking. Color Stable film is available in shades from 50 to 5% to suit your needs.
3M Ceramic IR Film
If you want added comfort, the new Ceramic IR film from 3M improves on the heat rejection properties of Color Stable and can block as much as 66% of the total solar energy (TSER) from the sun. The interior of your vehicle will be cooler and more comfortable, and the climate control system won't have to work as hard to keep it that way.
3M Crystalline
If you want amazing protection from a film that is nearly invisible, let us show you 3M Crystalline. Available in shades from 90 (which is almost completely clear) to 20%, these heat-rejecting films outperform the competition in almost every way. Crystalline is perfect for clients who don't want a tint that changes the look of their vehicle while maintaining up to 62% TSER.
Visit Lehighton's Automotive Window Tint Experts
If you are shopping for window tint, drop by 1sixty8 Audio and talk to one of our product specialists. They will help you choose the right tint, and our expert technicians can have you back on the road in just a few hours. You can also reach us by phone at 888.888.8888 or by e-mail using our contact form.